Veterinary Assistant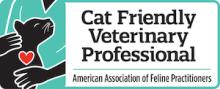 Why I chose this profession:
Ever since I was young I have always loved animals. I have tried many other career paths and was never truly satisfied until I found my opportunity to take up schooling as a Vet Tech.
Favorite part of my job:
I love getting to see animals and helping them be the healthiest and best they can be. Seeing the puppies and kittens come in is always a really big plus to the day!
Personal hobbies and interests:
Outside of Hallett I love to relax with a video game, or play a table top game with friends. I also read the occasional book here and there!
Education:
Madison Area Technical College - Current student
Course of study: Vet Tech
---