Training Coordinator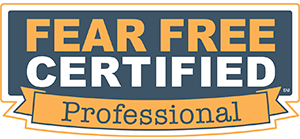 Growing up on a dairy farm outside of Oconomowoc, I was always nursing that sick kitten back to health or helping the large animal vet with the cattle. I learned at a very early age that TLC had a huge impact on the well-being of animals.
Why I chose this profession:
My pets have given me more gifts in my life than I can count and in return they have asked for very little. I want to give back to other pets beccause they give us so much without any strings attached.
Personal hobbies and interests:
Hiking, kayaking, reading, yoga, spending time with family and friends
Education:
University of Wisconsin Oshkosh
Course of study: Biology and German
Degree achieved: Bachelor of Science in Biology
Madison Area Technical College (Madison College)
Course of study: Veterinary Technology
Degree achieved: Associates Degree in Veterinary Technology
---