Certified Veterinary Technician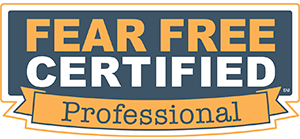 Why I chose this profession:
I have always known that I wanted to work with animals, however I found that I enjoy communicating and sharing information with their owners too. We all have one main focus and that is to care for all animals.
Favorite part of my job:
I enjoy working with such a great team at Hallett. Also I love spending time with Mayhem!
Personal hobbies and interests:
I love being out in nature! I am a frequent hiker on the Ice Age trail along with my family's dog Peanut. I enjoy biking, fishing, puzzle making, and paddleboarding.
Education:
Gateway Technical College
Course of study: Veterinary Sciences
Degree achieved: Associates Degree in Veterinary Technology
---