Veterinary Assistant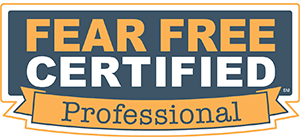 Why I chose this profession:
I have a passion for animals and the health field, and want to provide great healthcare for clients and their pets. I've worked in many areas in the health field but haven't gotten to mix my two passions of health care AND animals, until now.
Favorite part of my job:
I enjoy assisting with a scared pet, making them feel safe and comforted during their appointment.
Personal hobbies and interests:
I love being outside during the summer months. I spend lots of time out on the lake during this time. I also enjoy spending an evening in with a good movie and a puzzle.
---